Free 4 Session Coaching Series
You are about to be reminded that you were created for vision.
Sign Up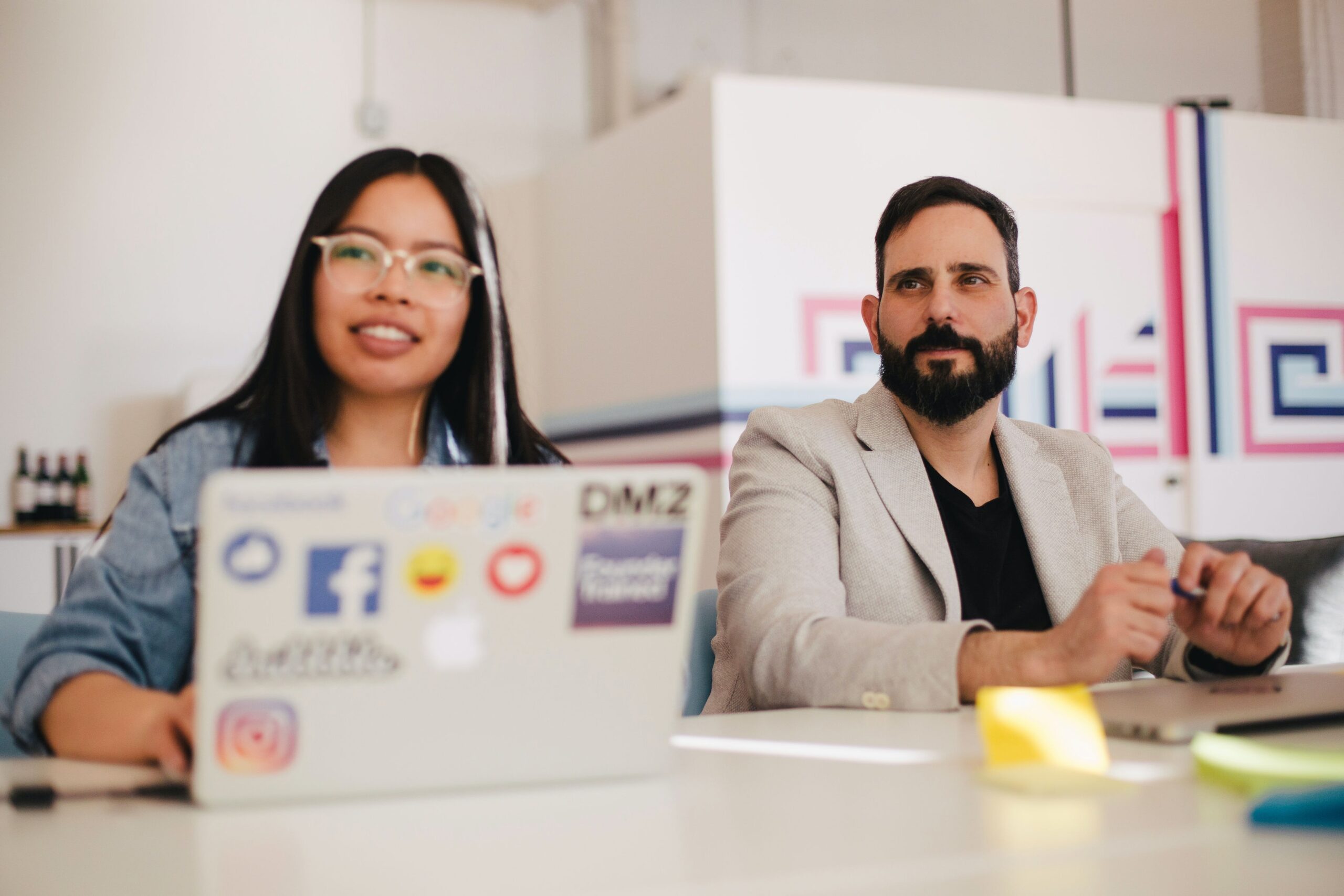 Your task is not to foresee the future, but to enable it.
Join Nick and Ali in this virtual workshop as they guide you through the futures framework and help you define a strategy for what comes next. This no-cost, four-session coaching series will give you a front row seat to learning how to apply the Futures Framework to your ministry.  There is no required pre-work (although if you have read What Comes Next it is beneficial!) 
Designed for Christian leaders.
During the workshop, you'll discover the Four Forces that shape our world and how the intersections of those forces provide space for the church to be most effective. With this clarity, you'll craft a strategy to help move your ministry forward and outline the next steps to get started on changing your future today. You'll have the chance to ask questions, access additional resources, and delve deeper into the ideas in the Futures Framework. 
Session 1: Nearsighted
An overview of Futures Thinking and why it matters so much.
Topic 1: The Future Belongs to the Curious
Topic 2: Into the Unknown
Topic 3: The Four Forces
Topic 4: The Eight Intersections
Session 2:
Navigating Uncertainty (I)
Gaining clarity about your preferred future using the eight part futures framework
Topic 5: Identify
Topic 6: Relate
Topic 7: Belong
Topic 8: Gather
Session 3:
Navigating Uncertainty (II)
Gaining clarity about your preferred future using the eight part futures framework
Topic 9: Design
Topic 10: Collaborate
Topic 11: Scale
Topic 12: Impact
Session 4:
Farsighted
How to craft a strategy to usher in your preferred future
Topic 13: Curiosity in Action
Topic 14: Paper Rockets
Topic 15: Infinite Possibilities
Meet the Coaches
Nick and Ali offer a fresh perspective as you navigate the future, address significant social and community issues, and advance the Gospel.
NICHOLAS SKYTLAND is an author, consultant, technologist, innovator and triathlete. He is cofounder of Quite Uncommon, a strategy and consulting firm that helps ministry leaders navigate the future. He also works at NASA in the Exploration Technology Office helping usher in the future of human space exploration. His technical and leadership experience has helped him build high performing teams and pioneer new ways of doing business in both government and industry for over two decades. He has trained astronauts, designed next-generation spacesuits, developed open source technology, led missional movements, and created some of the largest purpose-driven collaborations in history. He lives in Houston with his wife and three kids, and serves as an elder at Clear Creek Community Church.
ALICIA LLEWELLYN is co-founder of Quite Uncommon, a technology firm that helps organizations build, test, and launch new and innovative ideas. She is also a strategist and collaboration leader at NASA, currently directing the 1958 Coworking Space at the Johnson Space Center. She has more than two decades of cross-sector experience in growing effective teams and building engaged communities with resiliency and foresight - including for some of the largest hackathons in the world. Ali has served as a teacher, a team trainer, a youth pastor, and the Director of Ministries at Antioch Community Church in Houston, TX. This background in education, communication, and theology provides the clarity and articulation necessary to help organizations and communities take their mission to the next level.